OUR KNOWLEDGE OF THE MARKET, A CLEAR ADVANTAGE FOR YOUR BUSINESS
Strategically located in Barcelona (Spain), ALIZERICA started its activity in 2001 as an import/export food company.
With a solid structure, ALIZERICA is a dynamic company, whose mission is to give added value to production, while at the same time satisfying our clients and suppliers.
Our long trajectory and the incorporation of professionals specializing in International Trade strengthen our relationships with the countries we do business with. Our experience as well as our knowledge of customs, language and culture, enable us to adjust the products to their specific markets.
The bond created with our producers and collaborators allows us to work in an atmosphere of complete trust. We guarantee the quality required from our producers, while complying with the law and current legislation.
Your satisfaction is our watchword.
Team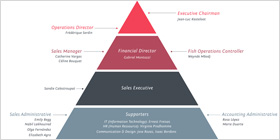 Markets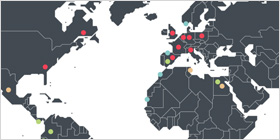 Contact us